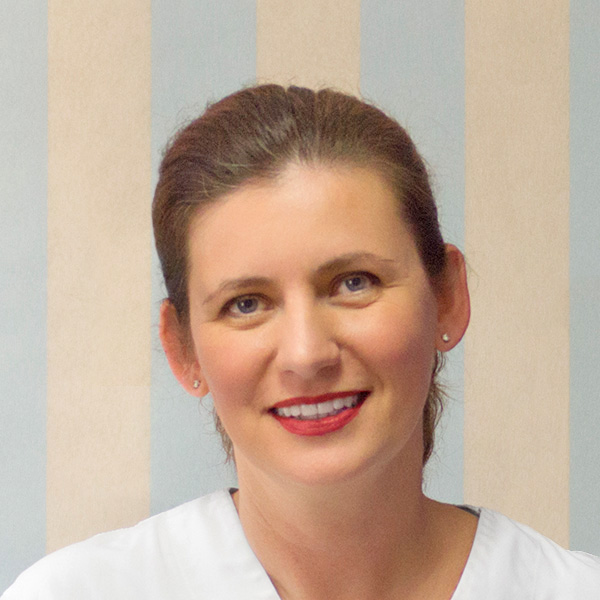 Dr. IRINA TRAJKOVSKA ZARESKA
Spec. in dental prosthodontics,
Dr. Irina Trajkovska Zareska is entrusted cosmetic and a family dentist who welcomes new patients from all areas of Skopje and Macedonia, as well as foreigners from all over the world. Dr. sci. Irina Trajkovska- Zareska provides dental services for cosmetic and restorative dentistry such as implants, crowns, fixed bridges, root canal therapy, porcelain veneers, bonding, and teeth whitening.
Dr. Irina Trajkovska Zareska specialized in Prosthodontics at the Faculty of Dentistry in Skopje in 2007, and finished her Master thesis in the area of dental implantology in 2009.
Dr. Irina Trajkovska Zareska is a member of the Macedonian Dental Association and the European Association of Osseointegration.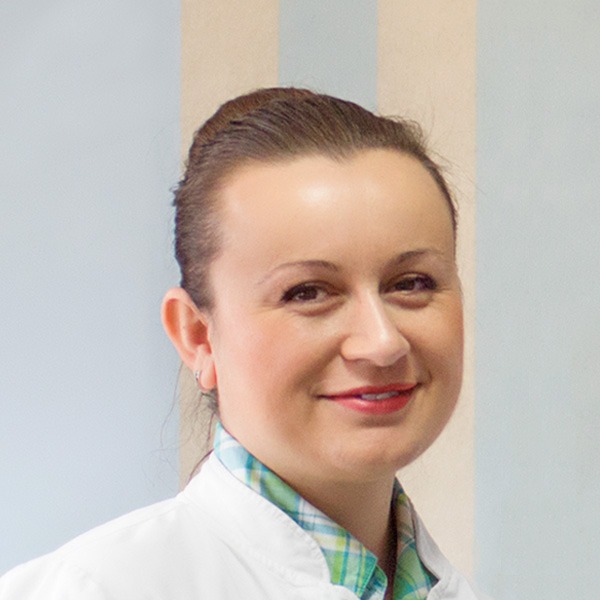 SILVIJA JOVANOVSKA
Dental nurse
Silvija Jovanovska is a dental assistant, who finished medical highschool "Pance Karajgozov" in Skopje in 2004. She works in Dentizar since 2008. She has a longterm experience in assisting in all kind of conservative, oral- surgeons and prosthodontic interventions.
MISHO JOVANOVSKI
Dental technician
Misho has finished medical highschool " Pance Karagjozov" in 2003 in Skopje. He is the owner of dental technician company since 2007. Here are some of the courses and trainings he attained in the last period: VMK- Master advanced course for metalceramics, Ankylos multiindicative prosthetics course, CEREC CAD/CAM 3D- advanced level, CEKE PRECI-LINE- advanced course, total prosthesis advanced course.